Krimmler Tauernhaus
In the Middle Ages the Krimmler Tauernhaus was a place of refuge for travellers and traders climbing the Krimml Tauern Pass on htere way to Southern Tyrol and Northern Italy. Today it is an alpine starting point for alpinists and mountain hikers, who like the beautiful location in the middle of the Achental Valley. Enterprises use the special location in traditional atmosphere to hold seminars, presentations or training courses. Therefore they can use the technical equipment in the alpine inn. Our homestyle cooking will be a pleasurable culinary experience for you, your family celebration or your event.
You can reach the Krimmler Tauernhaus in summer by foot or very comfortable with our National Parc Taxi. Please make a reservation for the taxi.
The Krimmler Tauernhaus is open all-the-year.
Object description
Traditional alpine inn
Bedrooms and bunkrooms with half-board
lovingly restored more than 600 years old parlour
rooms with furniture made of wood, in parts made of alpine pine
Multimedia - Seminar-room
Starting point for hiking, mountain climbing, snowshoeing, ski touring
own agriculture
Krimmler Tauernhaus alpine inn is open all-the-year. Closed from October 27th until December 16th! December 23th and 24 th rest days.
Webcam Krimmler Tauernhaus
Distances
Additional information:
The Krimmler Tauernhaus is situated in the heart of the National Park Hohe Tauern in the middle of the Krimml Achen Valley. In this ecologically precious and very sparsely populated area there is no public access road, meaning that the Tauernhaus can only be reached on foot, bike / mountain bike or with our National Park taxi
16 km to the centre of Krimml
14 km to the Krimml Waterfalls
16 km to the grocery
16 km to the tennis court
16 km to the open air pool
16 km to the tourist information
20 km to the medical practitioner
20 km to the pharmacy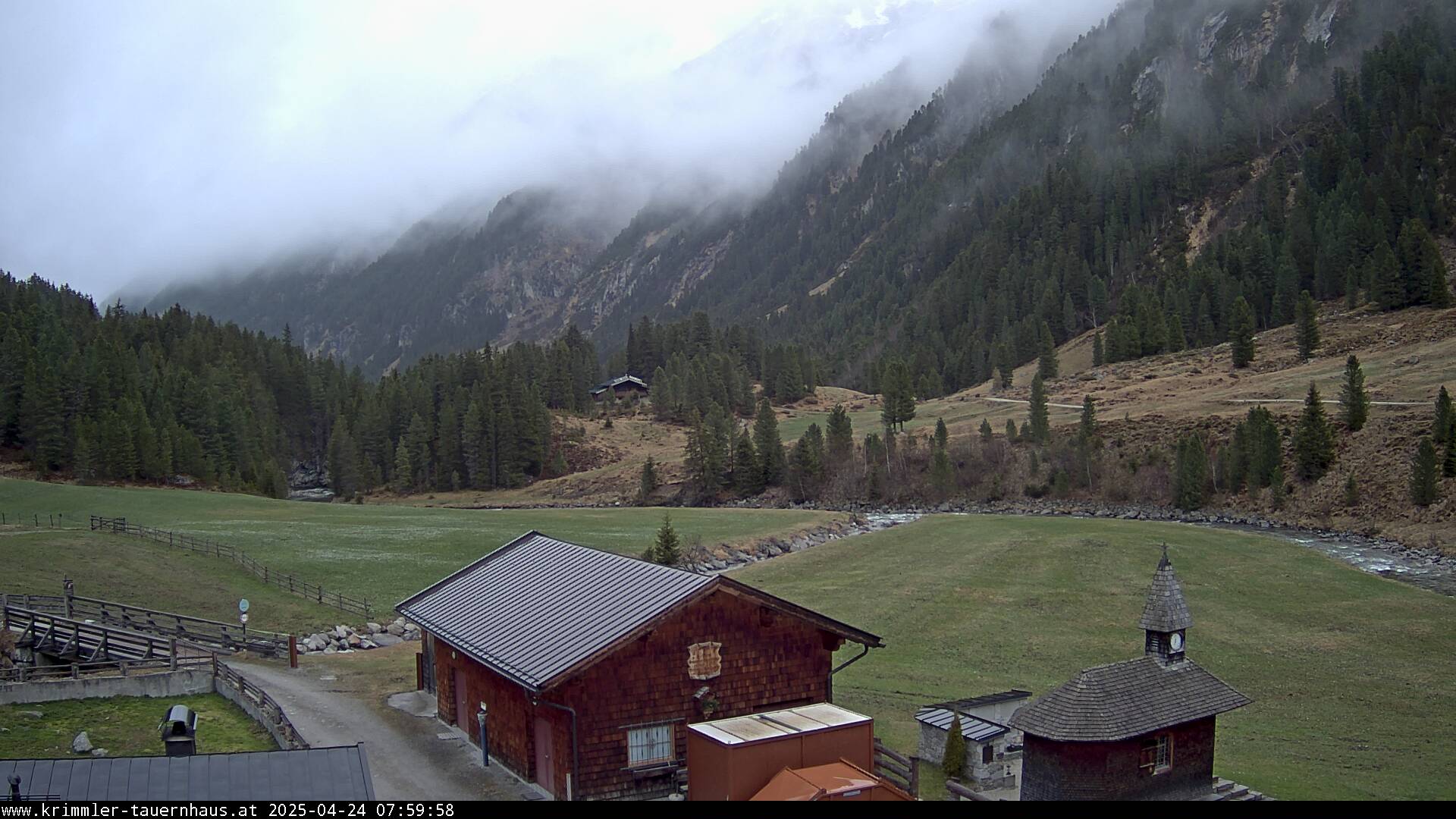 Prices
Prices
Accomodation in the

bunk room

with half board: EUR 55,00
Accomodation in the standard room with half board: EUR 65,00
Accomodation in the comfort room with half board: EUR 85,00
Rates are per person and day, half board and access to the spa area is included!
The price quoted is therefore an indicative price. Please request for quote.
×
Contact